Action Investigations uncovers and protects your business from bad acts committed by management, employees, or third parties. Our clients are assisted in revealing fraud and corruption and we provide litigation support. We offer our clients discreet services to resolve sensitve interal issues.
Action Investigations' business intelligence services support strategic decision makers. We provide assistance with due diligence, mergers & acquisitions, securities and asset monitoring and competitor intelligence. We gather actionable intelligence to help our clients make decisions.
Action Investigations' screening services provide the information necessary to reduce the risk of current and potential liabilities. We have over 20 years experience in managing cross border privacy and complaiance regulations. Our services are flexible and tailored to meet each client's specific needs and requirements.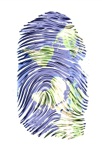 Investigations & Intelligence
Founded in 1995, Action Investigations has been providing flexible investigative solutions that are practical, affordable and effective. Our professional and qualified specialists get results quickly and efficently.
Based in the United States, Action Investigations is a licensed and insured professional investigationg Agency. Our services are offered throughout the USA, Canada and globally through our network of qualified professionals.
Contact us to learn why our corporate, financial, and legal clientele located on five continents regard Action Investigations as Norh America's investigation agency of choice.